Linie Göstl
Die Mitglieder der Stammlinie "Göstl" - früher auch "Göstel" - sind über bis zu 13 Generationen namentlich bekannt und stammen aus Niederleis, im "Land unter dem Mannhartsberg" (Weinviertel) im "Land unter der Enns" (Niederösterreich).
Der älteste, namentlich bekannte - Marthin Göstel - wurde etwa 1630 zur Zeit des dreißigjährigen Krieges (1618 - 1648) geboren und lebte in Niederleis.
Seit etwa 1800 war die Familie in Nodendorf wohnhaft, ebenfalls zur Gemeinde Niederleis gehörig.
Von dort übersiedelte ein Teil der Familie nach Mistelbach und ein Teil später nach Wien.
Ältester urkundlich erwähnter Name
Der älteste urkundlich erwähnte bekannte Familienname eines Vorfahren ist "Marchart" aus Altlichtenwart.
Am 7. Juni 1232 wurde in Wien das Dokument ausgestellt, in dem Altlichtenwarth zum ersten Mal urkundlich erwähnt wird.
Inhaltlich geht es um eine Rechtssache, die der Babenbergerherzog Friedrich II der Streitbare unterfertigt.
Unter den genannten Zeugen findet sich der Pfarrer des Ortes "Marchwardus de Liehtenwart".
Historischer Hintergrund zu Beginn der Aufzeichnungen:
Etwa zur selben Zeit wie Marthin Göstel (1630 - 1715) lebte auch der Habsburger Leopold I (1640 - 1705), Kaiser des heiligen römischen Reiches, der Großvater von Maria Theresia.
Im Jahr 1632 wurde Galileo Galilei wegen dem heliozentrischen Weltbild der Prozeß gemacht. ("und sie bewegt sich doch")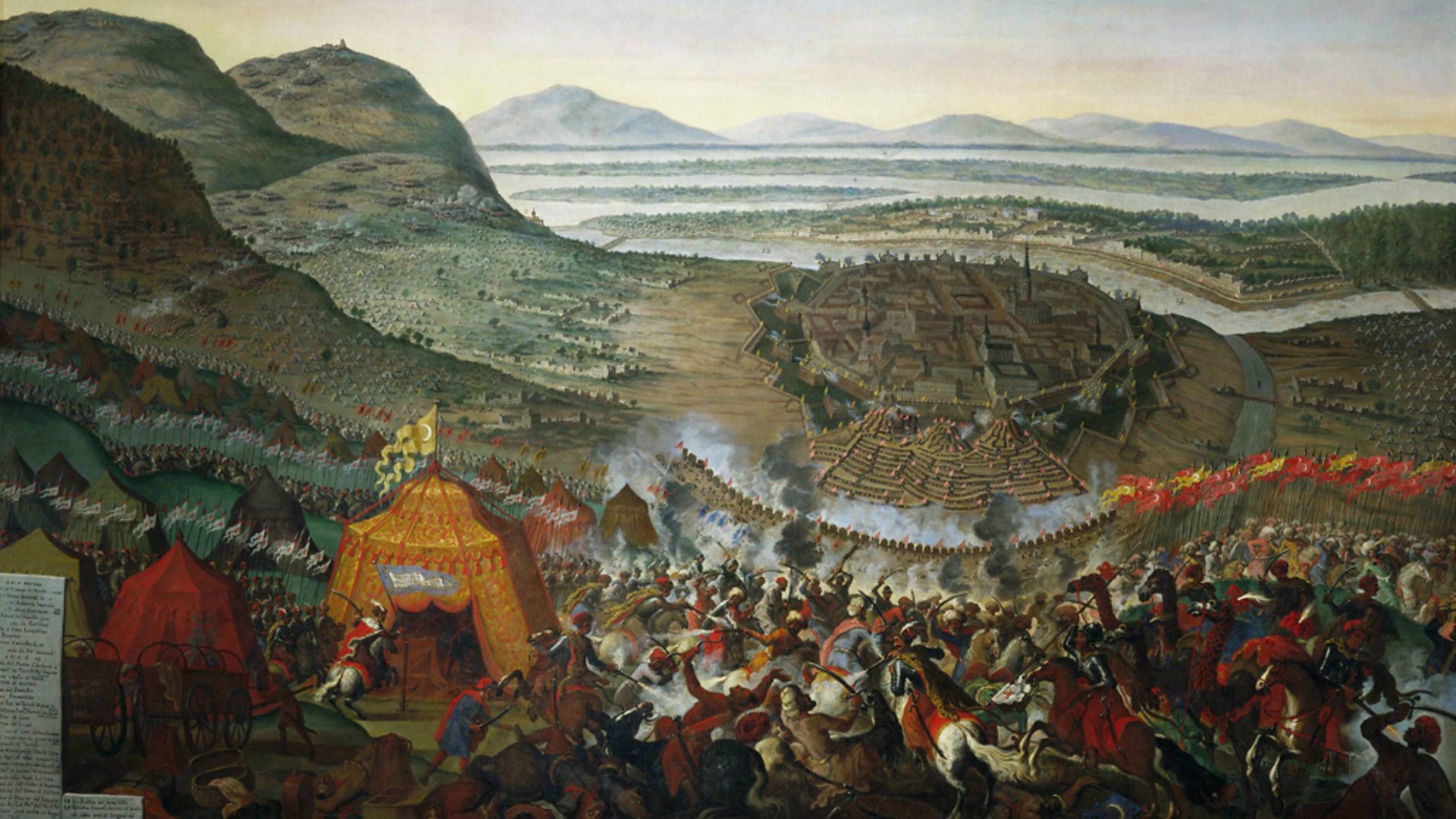 1683 belagerten die Türken Wien.
Statistics —

Familienstammbaum
This family tree was last updated on November 3, 2019.
Latest birth year
This information is private and cannot be shown.
Latest death year
This information is private and cannot be shown.
Individual who lived the longest
100
Average age at death
47
Males: 46 Females: 49
Family with the most children
16
Average number of children per family
2.2
Generationsbezeichnungen:

Unsere direkten Vorfahren sind in den Darstellungen mit Nummern (in Klammer) nach Kekule gekennzeichnet, auch Sosa Nummern genannt.
Mit den Kindern der Probanden gibt es inzwischen insgesamt bis zu 13 Generationen mit namentlich bekannten Ahnen.
~ Geburtsjahr
(~ 30 Jahre/
Generation)

Gen
Bezeichnung
alternative
genealogische Bezeichnung
Kekule Nr. Vater = Nr. x 2
Mutter = Nr. x 2 + 1

~ Geburtsjahr


Gen
Bezeichnung
alternative
genealogische Bezeichnung
Kekule Nr.
1980
1
Proband
1
1590
14
Ur( × 11)großeltern
Ahnen
eltern
8 192
… 16 383
1950
2
Eltern (Vater+Mutter)
2
3
1560
15
Ur( × 12)großeltern
Ahnen
groß
eltern
16 384
… 32 767
1920
3
Großeltern
4
… 7
1530
16
Ur( × 13)großeltern
Ahnen
urgroß
eltern
32 768
… 65 535
1890
4
Urgroßeltern
8
… 15
1500
17
Ur( × 14)großeltern
Urahnen
eltern
65 536
… 131 071
1860
5
Ururgroßeltern
Alt
eltern
16
… 31
1470
18
Ur( × 15)großeltern
Urahnen
groß
eltern
131 072
… 262 143
1830
6
Urururgroßeltern
Alt
groß
eltern
32
… 63
1440
19
Ur( × 16)großeltern
Urahnen
urgroß
eltern
262 144
… 524 287
1800
7
Ur( × 4)großeltern
Alt
urgroß
eltern
64
… 127
1410
20
Ur( × 17)großeltern
Erz
eltern
524 288
… 1 048 575
1770
8
Ur( × 5)großeltern
Ober
eltern
128
… 255
1380
21
Ur( × 18)großeltern
Erz
groß
eltern
1 048 576
… 2 097 151
1740
9
Ur( × 6)großeltern
Ober
groß
eltern
256
… 511
1350
22
Ur( × 19)großeltern
Erz
urgroß
eltern
2 097 152
… 4 194 303
1710
10
Ur( × 7)großeltern
Ober
urgroß
eltern
512
… 1 023
1320
23
Ur( × 20)großeltern
Erzahnen
eltern
4 194 304
… 8 388 607
1680
11
Ur( × 8)großeltern
Stamm
eltern
1 024
… 2 047
1290
24
Ur( × 21)großeltern
Erzahnen
groß
eltern
8 388 608
… 16 777 215
1650
12
Ur( × 9)großeltern
Stamm
groß
eltern
2 048
… 4 095
1260
25
Ur( × 22)großeltern
Erzahnen
urgroß
eltern
16 777 216
… 33 554 431
1620
13
Ur( × 10)großeltern
Stamm
urgroß
eltern
4 096
… 8 191
1260
25
Ur( × 22)großeltern
Erzahnen
urgroß
eltern
16 777 216
… 33 554 431
Record
Date
Event
Theresia

Göstl

November 14, 1866

153
Birth

Reil

Mathias

November 14, 1796

223
Death
Leopold

Göstl

November 14, 1778

241
Birth
Katharina

Göstl

November 14, 1671

348
Birth

Göstl

Johann + Theresia

Aulinger

November 14, 1848

171
Marriage
Johann

Rauscher

(102) + Elisabeth

Wedl

(103)

November 14, 1837

182
Marriage
Franz

Schöller

+ Eva Regina

Reyl

November 14, 1797

222
Marriage
Joseph

Räbäckl

(258) +

Haas

Anna

November 14, 1713

306
Marriage
Franz

Pölzl

November 15, 1992

27
Death
Johann Michael

Reyl

(34)

November 15, 1839

180
Death
Leopold

Göstl

(16)

November 15, 1834

185
Birth

Treidler

Anna Theresia

November 15, 1749

270
Birth
Elisabeth

Zobl

(151)

November 15, 1739

280
Birth
Leopold

Raill

November 15, 1725

294
Birth
Leopold

Müllauer

(1020)

November 15, 1715

304
Birth

Treidler

Gertraud

November 15, 1710

309
Birth
Johann

Göstl

November 15, 1676

343
Birth
Martin

Auerhammer

+

Posch

Magdalena

November 15, 1761

258
Marriage

Treidler

Simon + Maria

Winter

November 15, 1735

284
Marriage
Barbara

Wanek

November 16, 1835

184
Birth
Magdalena

Göstl

November 16, 1790

229
Birth
Josephus

Leodolter

November 16, 1732

287
Birth

Fux

Adam Leopold

November 16, 1723

296
Birth
Eva

Hieß

November 16, 1723

296
Death
Eva

Brandtner

November 16, 1712

307
Birth
Catharina

Hellnwein

(293)

November 16, 1702

317
Birth
Gregor

Hasler

November 16, 1696

323
Death
Matthias

Pergauer

(1068)(2060)

November 16, 1670

349
Death
Leopoldus

Helnwein

+ Katharina

Kramer

November 16, 1924

95
Marriage
Josef

Karrer

(118) + Theresia

Leodolter

(119)

November 16, 1813

206
Marriage
Lorenz

Fux

(1028) + Martha

Jacob

(1029)

November 16, 1681

338
Marriage
Josef

Fritsch

(44)

November 17, 1877

142
Death
Michael

Schöndorfer

November 17, 1837

182
Death

Göstl

Matthias

November 17, 1744

275
Birth
Georg

Göstl

+ Anna

Scheiner

November 17, 1733

286
Marriage
Lorentz

Schuster

(1016) + Barbara

Schuster

(1017)

November 17, 1722

297
Marriage
Andre

Hellnwein

(584) + Catharina Magdalena

Prinz

(585)

November 17, 1680

339
Marriage
Franz

Pölzl

November 18, 1877

142
Birth
Johann

Göstl

November 18, 1836

183
Birth
Anna Maria

Zambach

(77)

November 18, 1835

184
Death
Juliana

Schöndorfer

November 18, 1800

219
Death
Georg

Zuber

(234) + Maria Anna

Rader

(235)

November 18, 1800

219
Marriage
Stefan

Schmid

(152) + Elisabeth

…

November 18, 1766

253
Marriage
Gallus

Wino

+ Dorothea

Oberender

November 18, 1710

309
Marriage
Catharina

Böhm

November 19, 1893

126
Birth
Franz

Göstl

November 19, 1831

188
Birth
Theresia

Göstl

November 19, 1799

220
Birth
Elisabeth

Ruschka

(75)

November 19, 1773

246
Birth

Maukner

Barbara

November 19, 1733

286
Birth

Räbäckl

Anna Elisabeth

November 19, 1723

296
Birth
Andre

Hellnwein

(584)

November 19, 1655

364
Birth
Anton

Hollergschwandtner

+ Katharina

Hollergschwandtner

November 19, 1907

112
Marriage
Josef

Pölzl

+ Maria

Reisinger

November 19, 1907

112
Marriage
Georg

Mayer

+ Anna Maria

Göstl

November 19, 1872

147
Marriage
Michael

Reyl

+ Johanna

Lengauer

November 19, 1868

151
Marriage
Franz

Göstl

+ Theresia

Tscheka

November 19, 1860

159
Marriage
Florian

Hasler

(454) + Magdalena

Schillinger

(455)

November 19, 1758

261
Marriage
Adam

Bartl

(340) + Elisabeth

Freudenberger

(341)

November 19, 1720

299
Marriage
Georg

Kraft

(632) + Christina

Nickel

(633)

November 19, 1684

335
Marriage
Theresia

Bogner

November 20, 1880

139
Birth
Theresie

Maukner

(35)

November 20, 1874

145
Death

Schmid

Maria

November 20, 1844

175
Birth
Rosalia

Praunias

November 20, 1796

223
Birth
Catharina

Leodolter

November 20, 1729

290
Birth
Johann

Göstl

+ Barbara

Hanny

November 20, 1877

142
Marriage
Female
Name
Count
COUNT
Maria
455
455
Anna
340
340
Theresia
145
145
Magdalena
137
137
Barbara
118
118
Elisabeth
108
108
Eva
95
95
Katharina
70
70
Catharina
48
48
Rosalia
39
39

Male
Name
Count
COUNT
Johann
232
232
Georg
152
152
Josef
128
128
Franz
96
96
Michael
94
94
Matthias
73
73
Joseph
65
65
Johannes
59
59
Leopold
58
58
Mathias
58
58